Design & Gallery
Wide Variety of UV-Stable Colors & Universal Design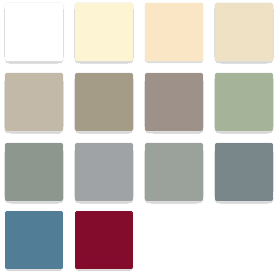 Formulated by leading US home designers to reflect a timeless appeal, Everlast's beautiful color palette features warm, low-gloss colors appropriate for all home styles and any region.
All of Everlast's deep, rich colors feature our UV-stable acrylic polymer for superior fade resistance in any climate. This acrylic cap is molecularly-fused to the substrate and embossed with authentic cedar grain to create beautiful, scientifically-advanced siding that cannot fade or rot, and will never need to be painted or caulked.
Everlast's unique universal design is interchangeable with other trim and accessory products giving homeowners and designers superior design flexibility to achieve their vision.
Explore Colors
Fade protection warranty